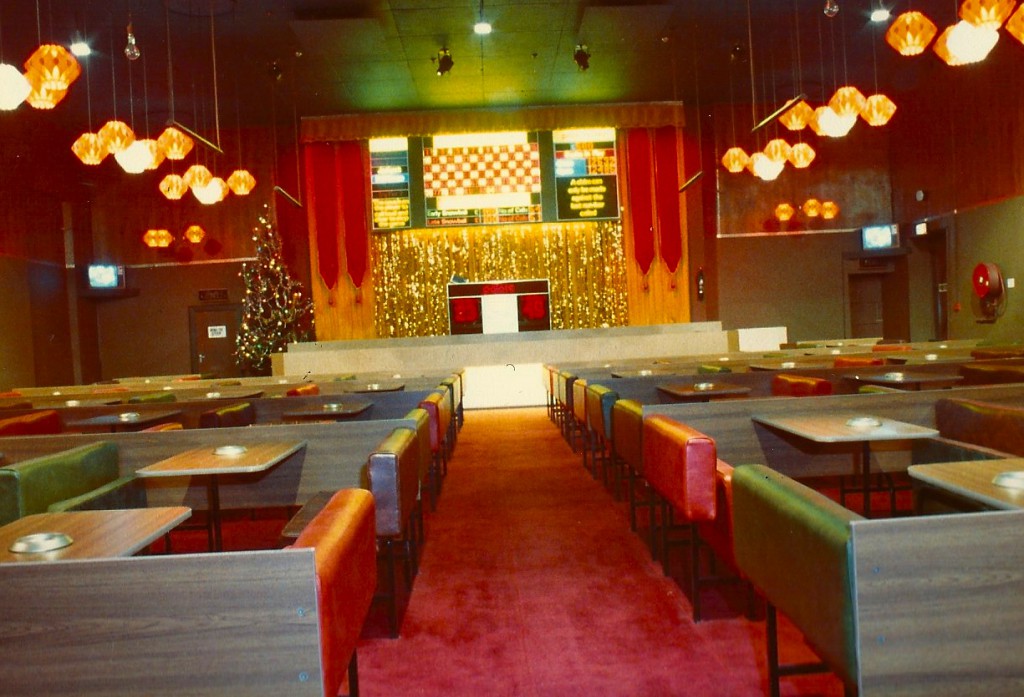 Excerpt from "Come dancing Miss World" by Roma Fairley. Mrs Fairley is talking about their trip back from New York in 1959.
The birth of Mecca Bingo 1959.
"(…)On the ship on the way home, the men played bingo – the first night as a joke and each subsequent night more and more seriously. When the new Gaming act came in they moved quickly. Soon another type of public was swelling the name. At first bingo was introduced into dance halls for one night a week and one or two bought over, like picture houses and theatres. It follows that both men are staunch supporters of bingo. Their defences to accusations that people spend more than they can afford at this game, are such length as well as sincerity that it is advisable not to challenge them on the subject if time is short.
But I won't forget the first time I saw Bingo en masse. It was in the Royal Dance Hall, Tottenham. My husband was secretive; "don't ask questions", he said and drove me out. "This is something you must see cold. " On the way in we met Heimann and his wife just leaving. They were on tip-toe and whispered greetings. The contrast to the familiar all-enveloping noise of the dance halls was over-powering. we walked into the ballroom and the silence was weirder still. (…)Two thousand heads were bent in supplication to their making cards in obedience to the caller's chant.
Eric Morley was a natural for promoting bingo. He explained the beginning : "When the betting Gaming Act in '61, C.L.H. said he would look after the legal side with A.B.F. and George Pannet (assistant managing director and chartered accountant) and that I should go out and build it up. I knew bingo backwards from the services, but I still had to put it across to the British public. I started the day the Act came into force, and out in all the gimmicks I'd learned before and after by going round workmen's clubs where everybody played it". By the end of three months, bingo was big business.
This is particularly exciting because of the new age group coming into the circuit, but Heimann becomes extremely incensed if it is implied that Mecca interests are only for the young."(…)
(…)" I laid down  that our bingo places would be "social centres with a flutter". And the backbone of bingo is the social centre. We open our doors two hours before bingo commences. The type of people we cater for need social contact more than anything. They are lonely, they are fed up with television, they want to meet people, and they just want to talk. "(…)